BIO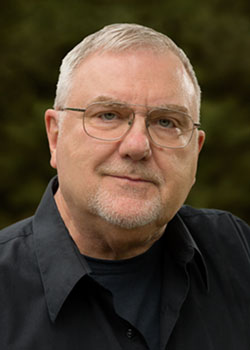 Bryson Leidich has been a photographer in Central PA since 1969, starting as a photojournalist with the Associated Press, UPI, and television news and working with public relations firms and advertising agencies. A self taught photographer, he has a passion for the technical aspects of photography and loves to share what he has learned with others.
Bryson's photography grew in the commercial vein with magazine covers, annual reports and corporate advertising clients. He has worked in the studio and on location in many areas of the country. He has worked with cameras from 35mm to 8x10 and for over twenty-five years with digital media.
Bryson has been a regional, state and national judge for P.P. of A. professional and local amateur photography groups. He has been a platform speaker for local, state and national groups on lighting, and multiple camera imaging to Photoshop techniques. Bryson received Certified Professional and Master of Photography degrees from P.P of A, and numerous award recognitions for both his professional and personal photography. Awards on his wall and bookcase come from P.P. of A., Eastman Kodak, Fuji Film Corporation, and a CLIO recognizing excellence worldwide.
While Photoshop is Bryson's favorite place to play, his passion is the image itself. The image is the bottom line, and anything that needs to be done to make it work is fair game. Bryson's photographs run from realistic to abstract, and he appreciates personal creativity in imaging. The result should be that the viewer can accept without question the visual premise of the image presented by the photographer.
Bryson enjoys teaching almost as much as shooting, and is willing to share his thoughts and opinions if asked. He maintains a website with a Learning Resources page, and currently also has a blog to pass along information about photography and digital image processing. You can get to the blog through the link at the top of the page.