BIO
Bryson Leidich is a nearly retired commercial/architectural photographer in Central PA.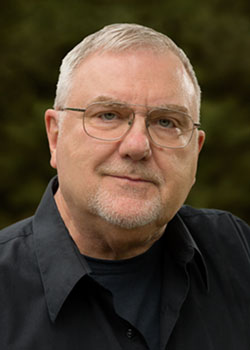 Bryson has worked with local companies and large corporations in most of the U.S. His work is primarily in architecture and interior photography. His work has been published for over 40 years. He is also a printer offering archival quality printing services.
Bryson has been a regional, state and national judge for the Professional Photographers of America, and local amateur photography groups. He has been a platform speaker for local, state and national groups on lighting, and multiple camera imaging to Photoshop techniques. Bryson received "Certified Professional" and "Master of Photography" degrees from P.P of A, and numerous award recognitions for both his professional and personal photography. Awards on his wall and bookcase come from P.P. of A., Eastman Kodak, Fuji Film Corporation, and a CLIO recognizing excellence worldwide.
In the past several years Bryson's personal photography has appeared in several publications and gallery exhibits including two books by Manifest Gallery. Most recently he was one of the photographers chosen for inclusion in "Our Magnificent Planet 2020" published by Lenswork.
Bryson enjoys teaching almost as much as shooting, and is willing to share his thoughts and opinions. He maintains a website with a Learning Resources page, and currently also has a blog to pass along information about photography and digital image processing. You can get to the blog through the link at the top of the page.
Bryson is offering one on one classes in Photography, Lightroom and Photoshop using the Zoom platform. These classes are personalized to the student's level of experience, and designed to encourage creativity in vision, and an appreciation for the craft needed to produce quality work. Email me to make arrangements.